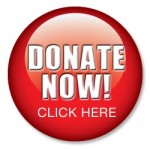 Andy's Pet Shop * 51 Notre Dame Ave San Jose 95113 * (408) 297-0840
We're in a financial crisis. Read all about it on our home page.
If you can't help out in person, you can donate to the Adoption Center. You can distribute flyers. Do social networking. Spread the word that Andy's Pet Shop is back in business.
Financial Contributions
Donate by cash, check, or credit card.
Social Networking & Electronic Promotion
Are you on Facebook? Become a fan of Andy's Pet Shop and recommend us to your friends. Prefer Twitter? Andy's is now twitting with the rest. Spread the word about animal rescue, good advice, and quality supplies through email. Do you prefer a particular food or pet product that you buy at Andy's? Check the manufacturers website for a listing of local retail sources. If we aren't on it, let us and the producer know. Found a typo, or something missing, something left out, or have a suggestion to improve our on-line presence? Send email and let us know. We want to hear from you.
---