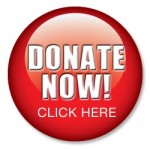 Andy's Pet Shop * 51 Notre Dame Ave San Jose 95113
(408) 297-0840
All events take place at Andy's Pet Shop unless otherwise noted.
Pets In Need
February 28, Saturday
Time: 11am – 2pm
Give a warm welcome to this well-established pet rescue on their first visit to the Adoption Center. You can find more information about this rescue group on their website: http://www.petsinneed.org/ or by calling them at 650-367-1405.  Or check out their adoptables on Petfinder.
West Coast Boxer Rescue Adoptions
February 28, Saturday
Time: 2-5 p.m.
Boxers, Boxers, and more Boxers are available from West Coast Boxer Rescue. Sometimes there's a Japanese Chin, Pug, or Pit Bull so check out the dogs needing homes on Petfinder. Not all dogs can attend each adoption event, so contact WCB directly if you want to know availability of a particular dog.
Volunteer
March 7, Saturday
Time: 2 – 4 p.m.
Open call for volunteers. Animals take a lot of cleaning and they need your help to look good and be comfortable while waiting for adoption. Depending on how many show up, we'll tackle one or more projects such as draining the turtle tank, or cleaning the pigeon cages. No experience required. We'll have all supplies necessary. Wear comfortable clothes that you don't mind getting dirty or wet.
All volunteers must sign a liability waiver. Children under 16 must be accompanied by a parent or guardian. New volunteers between 16-18 must bring a release signed by a parent or guardian. Call the store at 408-297-0840 and leave your name and phone number if you plan to attend.
Basic Bird Class
March 14, Saturday
Time: 10:30 a.m. – 12:30 p.m.
Sponsored by Mickaboo Companion Bird Rescue. The class is free and open to the general public and is recommended to everyone thinking of getting a bird. Also recommended for current bird owners who want to increase their knowledge and meet other bird enthusiasts. If you are thinking of fostering or adopting a bird from Mickaboo, you must attend this class or one held at another location.
---