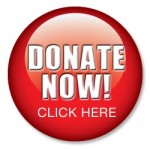 Andy and his wife Geraldine Camilleri opened a pet shop on The Alameda (between Race and Julian)  in what used to be California Highway Patrol headquarters. CHP cruisers were parked in the old garages out back. Andy's Pet Shop was known for exotic animals and customers who today are parents and grandparents recall seeing the monkeys and rare birds when they were children. As the legend goes, the store was named after their pet parrot, Andy, who was a Scarlett Macaw just like the neon sign.
Mrs. Camilleri continued the business after her husband's death and was well-known and widely respected in the pet trade. When she passed on, the daughters ran the business until it was sold in 1993 and the store changed hands a couple more times. In December 2007, Lissa Shoun and Eric Bong became the owners. Today all the pets in the shop come from a shelter, a non-profit rescue group, or are surrendered for re-homing due to foreclosure, illness, etc.
After 60 years in one location, Andy's moved a mile to downtown San Jose. The classic neon parrot sign remains in "storage" in the bed of a 1954 Ford F-100 and is daily sighted "winging it" between the owners' Rose Garden residence and the new store.
---