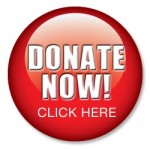 May 9, 2011
Lost or Stolen Puppy
On Monday, May 9 around 5-6 pm, one of the dogs in the Pet Adoption Center went missing. Finnigan is a sweet little dog (under 10 pounds) and very friendly. He looks like a mix of terrier and mini-dachshund with short, brown hair. It's hard to believe that he jumped out of the exercise-pen leaving other dogs behind, walked through the store instead of finding us to play, and crossed a busy street without anyone seeing him.
If you know anything about this little puppy, please get in touch with us. A family was approved to adopt him, and were going to take him home the very next day. They had searched all the shelters and decided that Finnigan was their perfect companion. The little girls are heart-broken.
It's terrible not knowing where he is or what happened. We are still searching the local shelters and reading descriptions of dogs found dead. Please, at least let us know with a phone call that he is ok, and not lost, injured, or dead.
To help identify Finnigan, you'll notice an odd musty-sweet smell. He had mange, a contagious skin disease and needs continued monitoring and vet care. If you took him because you couldn't afford the adoption fee, how can you afford his vet care?
Finnigan was rescued as a tiny puppy by Lucky Paws, a non-profit dog rescue, and cared for in a foster home for months, until he was ready for adoption. To have him just disappear is deeply troubling to everyone who helped him along the way.
No questions asked, if he is returned to the Adoption Center, or to the San Jose Shelter at 2750 Monterey Rd. San Jose, CA 95111.
Here's a link to a Stolen/Lost Dog flyer. It can be printed and posted in vet offices, or on bulletin boards.
April 1, 2011
Andy's Pet Shop holds petting zoo, classic car show at its new location in San Jose
By Mary Gottschalk
mgottschalk@community-newspapers.com
Printed in the Rose Garden Resident
Andy's Pet Shop is hosting a Petting Zoo & Classic Car Show on April 3 from 10 a.m. to 3 p.m.
Now located at 51 Notre Dame Ave., Andy's is just over a mile from its original location of 60 years at The Alameda and W. Julian Street.
The event is a fundraiser for the Pet Adoption Center, but there is no admission charge.
There will be carnival games, food booths, a jump house for children, vendors, music and a mix of classic automobiles on display.
Lissa Shoun, owner of Andy's, is seeking volunteers, vendors and donations for the event.
For more information, visit www.andyspetshop.com or call 408.297.0840.
Although a well known landmark in San Jose, Andy's received national attention in January of this year when the A&E Hoarders television show did a story on the more than 2,000 rats taking temporary refuge there.
North Star Rescue, Humane Society of the United States and United Animal Nations rescued the rats in November 2010 from a home where they were running loose and breeding out of control.
Andy's took care of them during their quarantine period and helped find new homes for the rats.
March 24, 2011
Number One Pet Shop
The readers of Metro voted Andy's as Best Pet Store in Silicon Valley in 2011. The article included a nice picture of the old truck (1954 F100) which is still carrying the neon sign in the back.
November 22, 2010

1k Rat Rescue
North Star Rescue will be adopting out the rats and sending them to other rat rescue groups after they finish quarantine.
KCBS   See the video online.
Mercury News article by Bruce Newman
United Animal Nations. These volunteers are great, highly experienced, and well-organized. Here's a link to their press release.
---