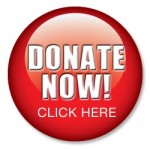 Andy's Pet Shop * 51 Notre Dame Ave San Jose 95113
(408) 297-0840
Pets in the Adoption Center come from non-profit pet rescues and shelters. This is the world's first Pet Shop with 100% rescued pets such as turtles, snakes, lizards, fish, mice, rats, hamsters, guinea pigs, rabbits, doves, and pigeons regularly available. Dogs, cats, and parrots are usually happier living in foster homes and are brought in for adoption fairs.
Click on the rescue and shelter links on the left to search. Or call the store to find out if a particular pet is still available. Also check out Events page for upcoming adoption fairs.
---